Downtown Valparaiso,IN hours before the start of the 36th Annual Popcorn Panic
The Extra Mile One Mile Challenge Benefits Local Cross Country Programs
2013 Foot Pursuit
T&H Timing now offers

LIVE

personal results!
Click on the "My-Results" tab to the left to view the instant results for participating races.
T&H Timing uses RFID Race Timing Systems to provide computerized transponder chip timing for races of any size. Find out how your next race can be chip timed for less than you're paying for inferior technology.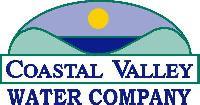 T&H Event Water Stops Supplied by Coastal Valley